Welcome to our ITAD guides resource section. Here you will find everything you need to know about ITAD best practices, areas your business should be concerned about and information to help you make an informed decision regarding your end of life technology assets. We have made it easy to learn more about the 4 critical areas of IT Asset Disposition processes. Those being Data Security, IT Asset Disposition Best Practices, Recycling and Hard Drive Security.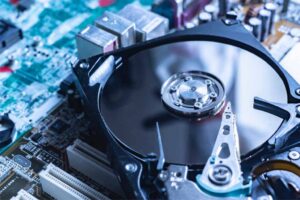 Data Retention and Destruction Policy Introduction The best practice to manage data in an organization is creating and implementing a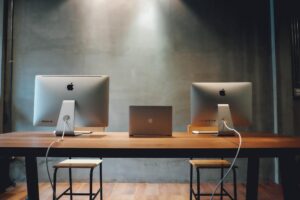 IT Asset Recovery Introduction Whether your organization is expanding, updating systems, upgrading equipment, or retiring old infrastructure, these changes can

ITAD Service Companies ITAD Service Companies Introduction IT Asset Disposition (ITAD) services have grown into a billion-dollar industry thanks to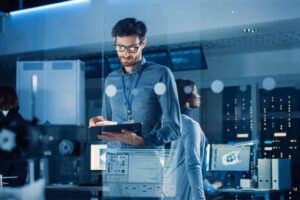 IT Asset Audit Introduction For any corporate entity that maintains some IT infrastructure, it's essential that the various hardware and
Data Centre Decommissioning Introduction Data centre decommissioning is the practice of removing data centre hardware for relocation, resale, recycling, or

IT Asset Lifecycle Management Tools IT Asset Lifecycle Management Tools Introduction IT asset lifecycle management software is a centralized system
IT Asset Disposition – ITAD IT Asset Disposition – ITAD Introduction What is ITAD? In this article, we'll be exploring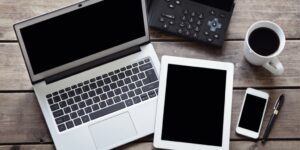 IT Asset Lifecycle Management Introduction What is asset lifecycle management? In essence, it's the discipline covering all considerations relevant to

IT Equipment Disposal Introduction Proper disposal of IT equipment procedure has become increasingly relevant. According to research by the Synergy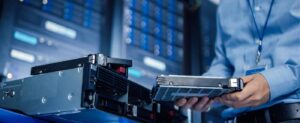 How to Remove the Hard Drive Before Recycling a Computer Why Should I Remove the Hard Drive Before Recycling a

How to Identify and Extract Precious Metals in Electronics Did you know your computer contains precious metals? The cartoon gold

Ways to Salvage Electronics Introduction You and the environment benefit when you salvage electronics by properly disposing of them prevents
Best Practices used in the Disposal of E‑Waste Disposal of E-Waste Electronics are ubiquitous and a vital part of our
Electronic Waste Recycling Company Introduction TechReset is a certified e-waste company offering comprehensive electronic waste recycling services. We provide electronic

Why is Recycling E-Waste so Difficult Introduction No other species on planet earth has caused as much ecological devastation as

Waste from Electrical and Electronic Equipment Disposal (WEEE) Waste from Electrical and Electronic Equipment Disposal Introduction Waste from Electrical and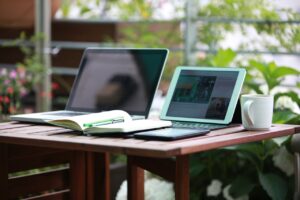 What is IT Equipment Recycling? Importance of IT Equipment Recycling Sustainability and the circular economy are high on the list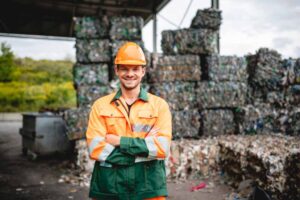 Electronic Waste Disposal Introduction As the electronic and digital computing markets continue to expand and gain in popularity worldwide, the

Electronic Waste Recycling E-waste Recycling Introduction E-Waste Recycling is more important than ever before. As of 2021, the average American

What Can You Do With Old Hard Drives? Introduction A question that is often asked is, "What to do with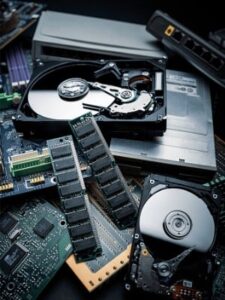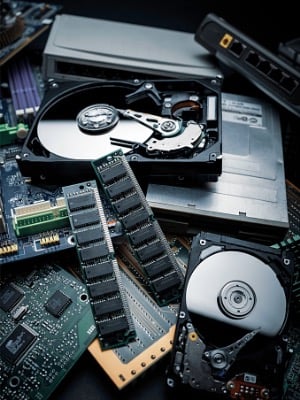 How to Wipe a Hard Drive Introduction The Need for Wiping a Hard Drive Before Reselling or Recycling Before you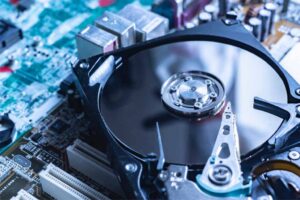 What is Hard Drive Recycling? Introduction Hard drive recycling is the terminology used when a computer hard drive is taken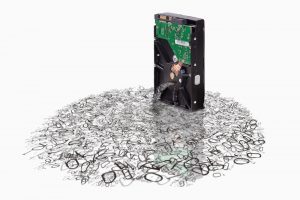 What is a Hard Drive Destruction Service? Hard drive destruction services If you've ever wondered, "Is there a company that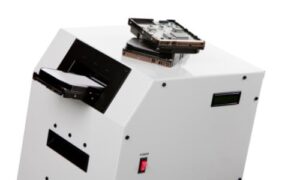 What is a Hard Drive Shredding Service Company? Introduction Most companies rarely consider hard drive shredding when devices get to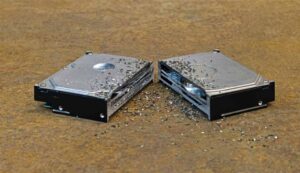 What is Hard Drive Destruction? Tips for hard drive destruction and disposal To safeguard information security and for regulatory compliance

What is Hard Drive Disposal? Securely Dispose of Hard Drives and SSDs In a world that's incredibly dependent on electronic

What is a Hard Drive Disposal Service? Secure Hard Drive Disposal Service I'm looking to get rid of some computer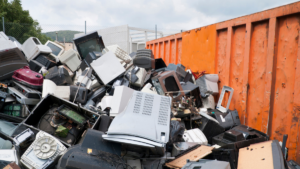 The Growing Problem of Electronic Waste (E-Waste) Introduction The rapid evolution of technology and the constant introduction of new hardware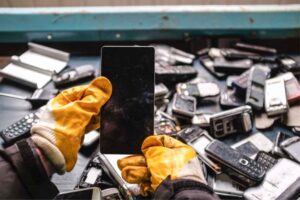 How to Get Rid of Old Electronics Get Rid of Old Electronics Getting rid of electronics is not as easy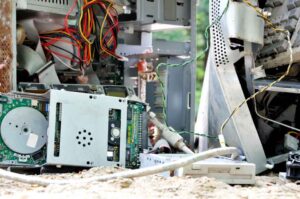 Solutions to E-Waste Problems and Environmental Impacts Introduction Solutions to E-Waste Problems: E-waste problems affect every country in the world.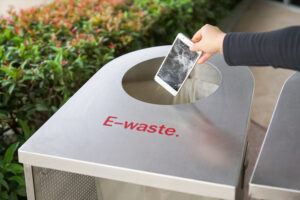 E-Waste and Human Health Hazards E-waste: An Emerging Health Risk As humankind has developed, we have created electronic technologies that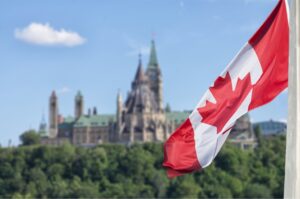 E-waste Disposal, Management, and Recycling Laws E-waste Laws: Introduction Many electronic devices contain toxic materials that, if not correctly handled,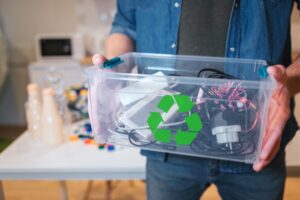 Protecting the Environment with E-Waste Management Introduction With the advances in computing and the development of "smart" devices, technology is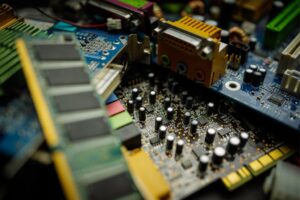 E-Waste Recycling Benefits E-waste recycling E-waste describes any discarded electronic device or a product that contains electronic components. If not

E-waste Management in Schools E-waste Management in Schools The growing issue of e-waste management in schools is of critical importance.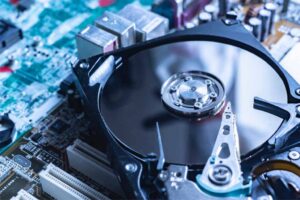 How to Reduce Electronic Waste Reduce Electronic Waste: Introduction Individuals and corporate bodies are increasingly reliant on electronic and digital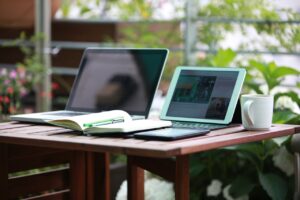 E-waste Disposal Techniques Introduction E-waste Disposal Techniques: Knowing the ways to dispose of e-waste is important for businesses and individuals

How to Prepare a Computer for Disposal/Recycling Introduction Nothing lasts forever – including your trusty desktop or laptop. However, getting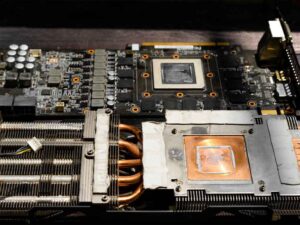 Recycle Computer Parts Introduction Environmental protection and sustainable practices are very much in the public consciousness right now. Viable alternatives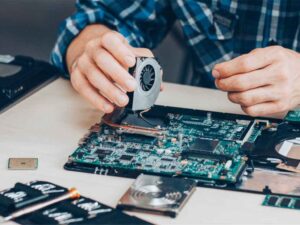 Computer Recycling Introduction Computer recycling is a great way to repurpose end-of-life IT hardware and preserve the environment by keeping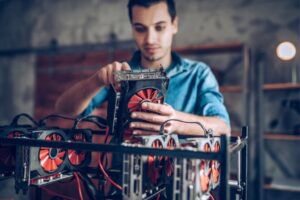 What to Do with Old Computer Parts? Introduction Old computer parts – what do you do with them? Replacing your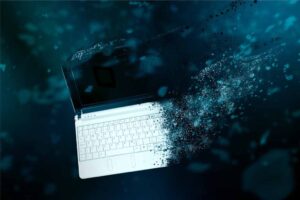 How to Prepare a Computer for Disposal/Recycling Introduction Nothing lasts forever, and all things come to an end – including